Fly Fishing Beginner to Advanced
From a few hours on the water learning the basics to a full day working hard to check one off the bucket list, we can adjust our strategies based on what you are looking to accomplish on your day.
Targets vary by season and weather patterns. Four hour trips will generally be within the intercoastal waters of Santa Rosa sound or within a short distance of pensacola pass.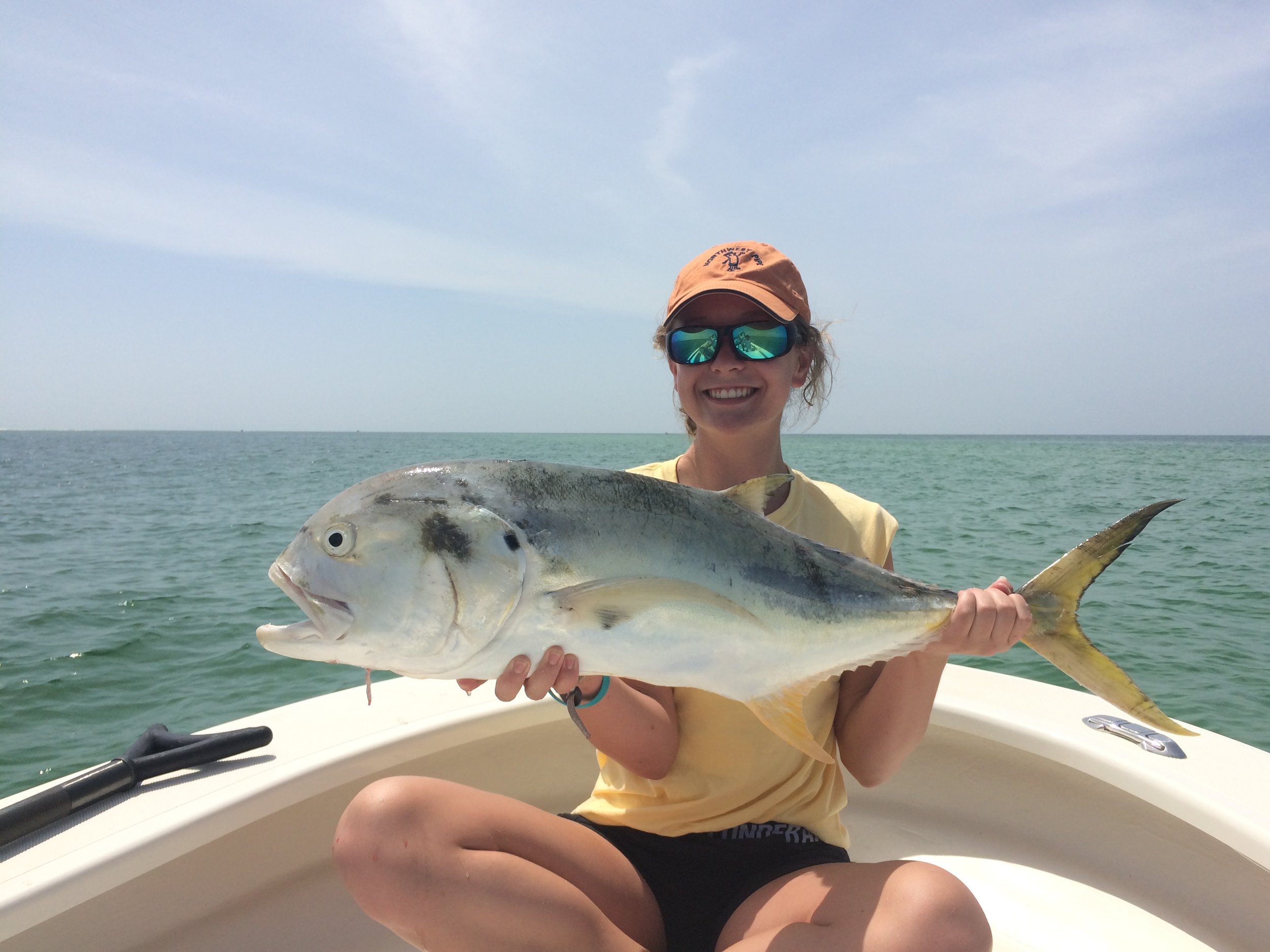 Longer trips give us a chance to run and sometimes that is necessary to find cooperative targets. Six hour trips extend our range as Far East as Navarre and exponentially further south in the summer months when we run offshore in search of floating grasses and their resident mahi-mahi. Cant decide? Call me. We will work out the best option for you considering current conditions and recent trips.